Radiator Springs Racing Team proudly presents a new update for one of the most beautiful tracks for netKar PRO: Crema.
Almost one year ago our team created a file to create a temporary box/grid for Crema.
At that time the only way to do it was manually with a lot of attempts trying to guess the correct position
The community discovered this wonderful track, almost unused before, since it was for single mode only.
The track was great but it had a very big problem. The new "box" was nothing more than a strip of tarmac on the side of the track (the only place available).
Starting from a discussion on gpc forum, I asked Kunos if our team could work on it. He agreed, so ...here we are again!
Mario Gilles is now creating a first scratch of the new building, creating space out on the left of the track, far away from the racing line.
The team is supporting him and will help him out for the next steps.
Obviously we will create 2 different configurations for Sector 1 and Sector 2 also.
Here the first screenshots.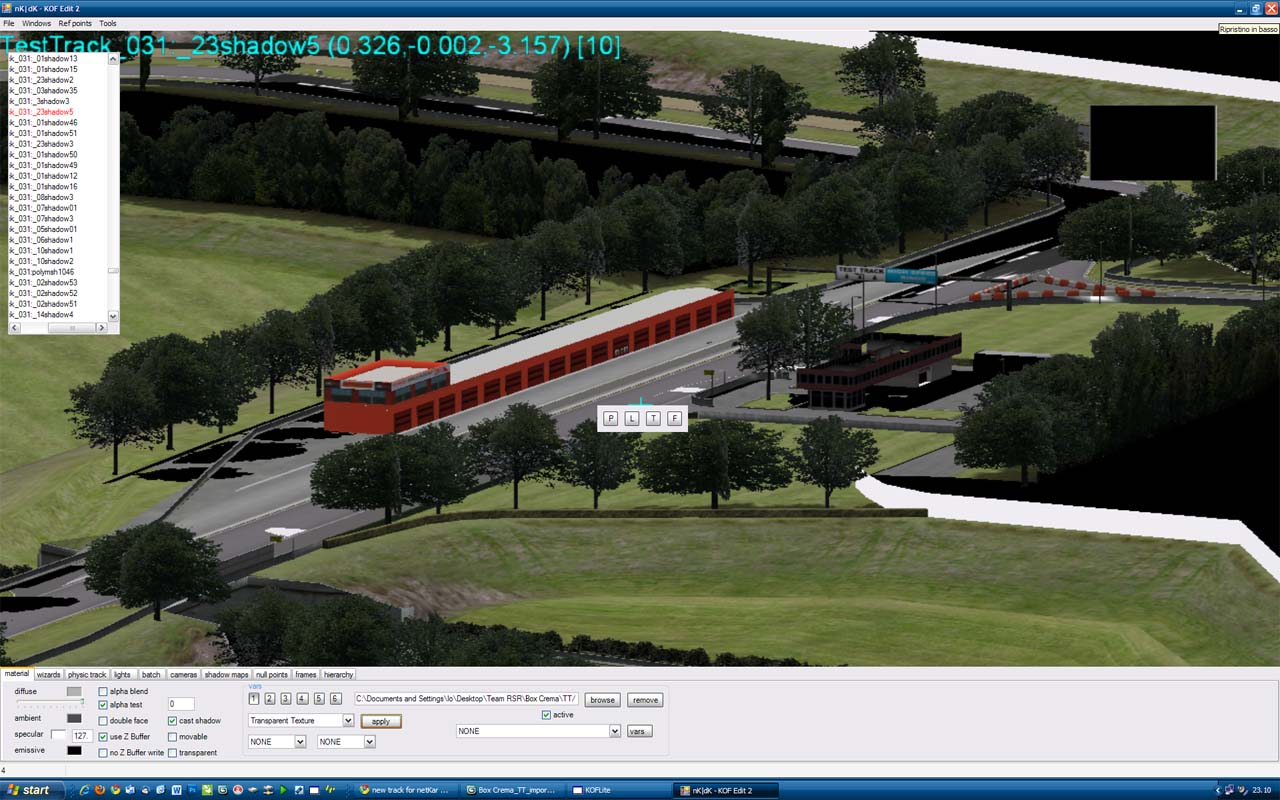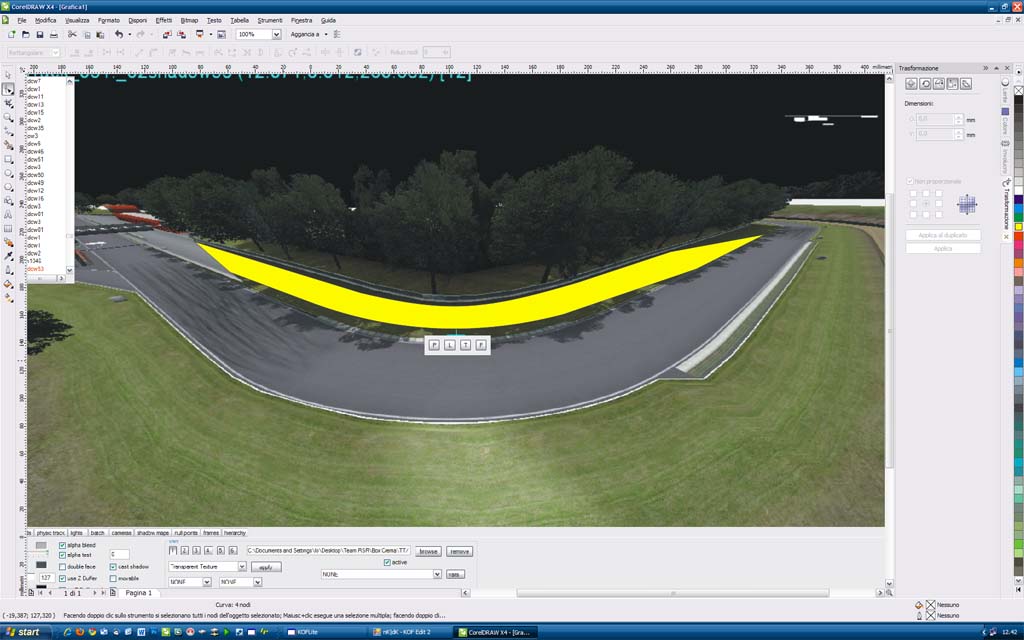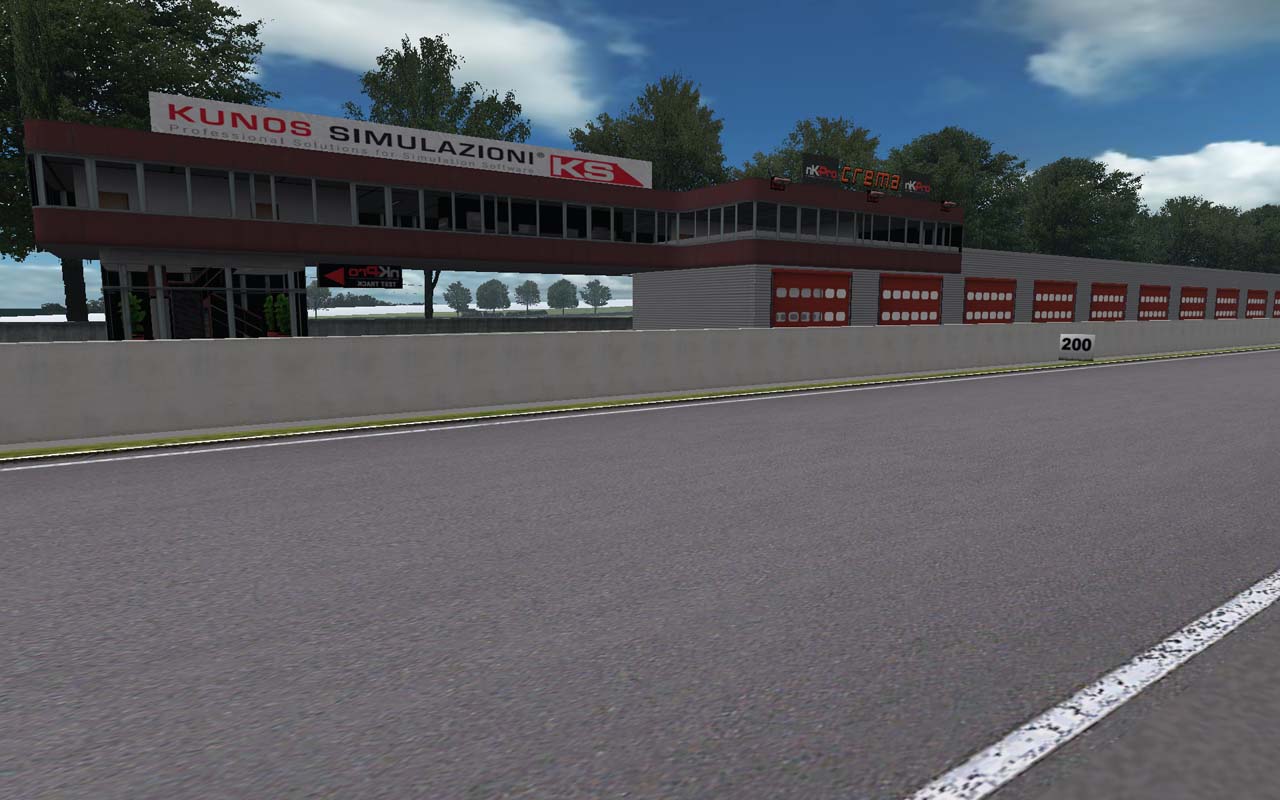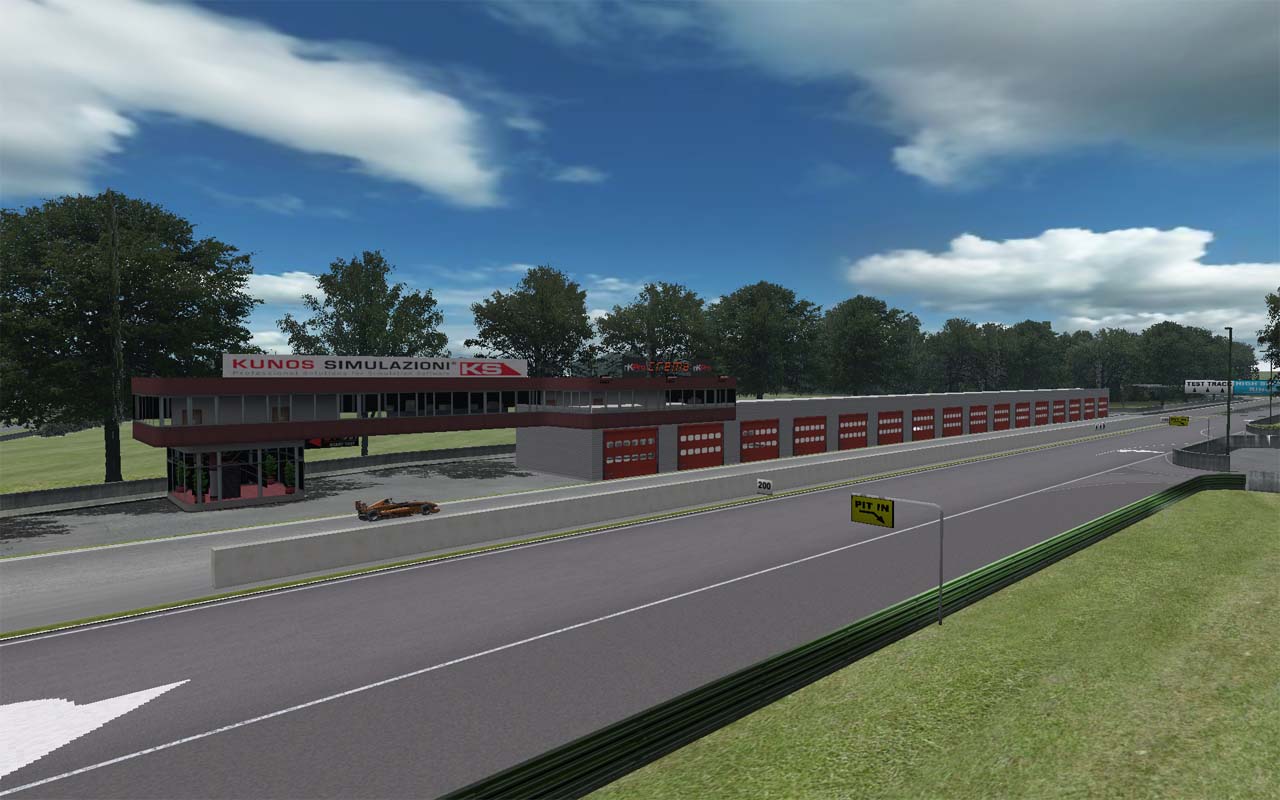 Note: Mario told us that no tree has been cut during this update. He simply moved them aside. Trees look still in perfect condition with nice green leaves. The new pit is fully eco friendly